You can find many heavy-duty trucks at Ontario Auto Ranch Ford. It can be tricky picking out the right pickup that can get your larger work done with ease, but the selection of Ford Super Duty® trucks available can make your purchase easier. How? Because Ford Super Duty® trucks have been a choice for heavy-duty truck fans, who need pure strength, toughness, and longevity on their side.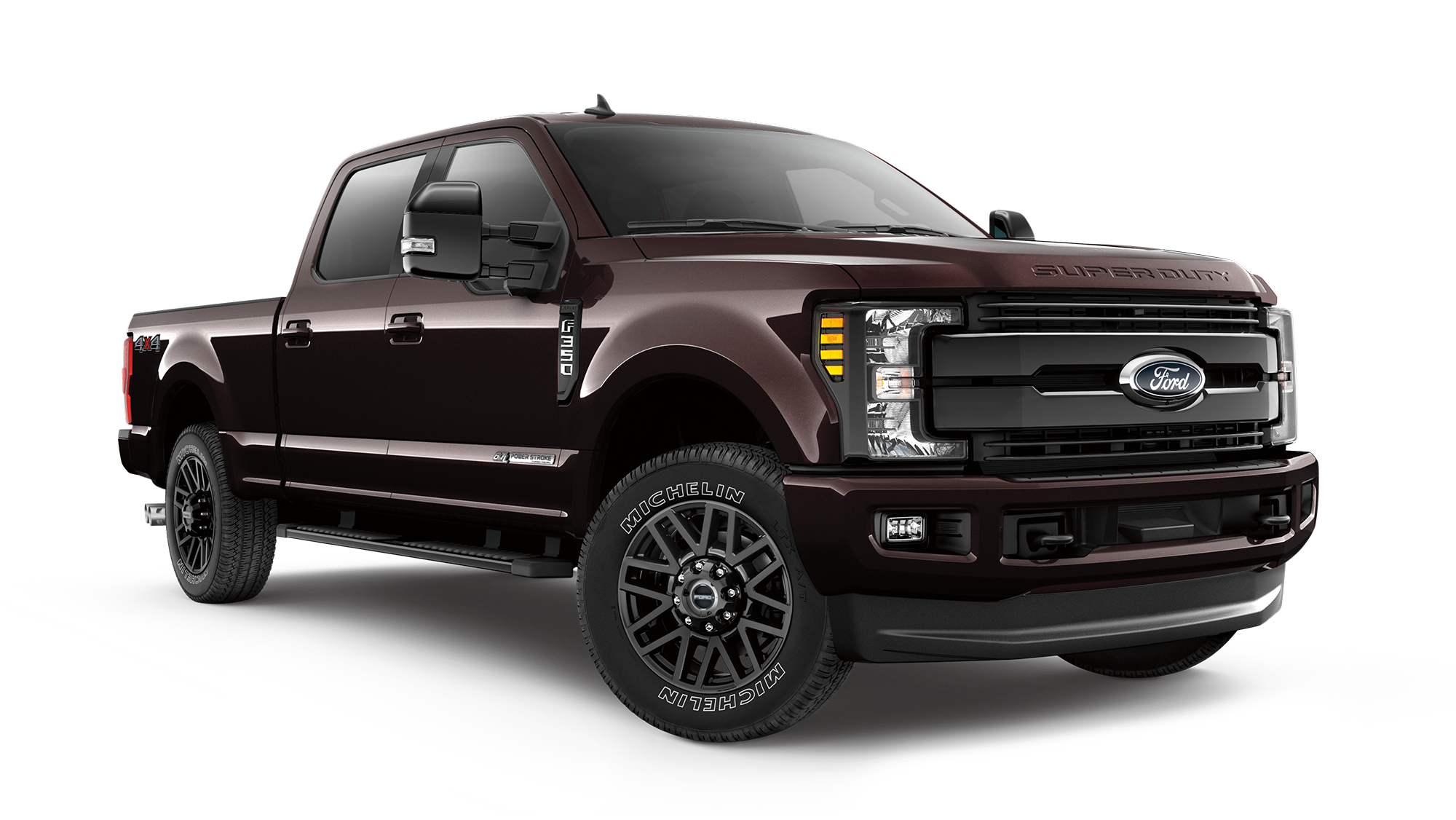 Which Ford Super Duty® Will Be Your Work Truck?
While all of the Ford Super Duty® trucks offer breathtaking power and hauling, one model could have the numbers that are geared more towards your everyday jobs. For instance, you may have a lot of trailering or towing and need the muscle, but the loads aren't that extreme. Going with a new Ford F-250 with a maximum towing of 18,500 pounds, as well as 4,270 pounds of maximum payload when equipped appropriately may cover your workload.
Do your jobs involve some real gritty and harsh towing, and a need to haul and pack up an extensive amount of weight? A new Ford F-350 or Ford F-450 can be better suited for you. The middle of the heavy-truck crew, the Ford F-350, brings up the towing numbers to a maximum of 32,000 pounds, and the Ford F-450 tops that with 35,000 pounds of maximum hauling.
There are some differences between the engine choices for the three trucks, too. On the Ford F-250 and F-350, a V8 gas engine and a diesel engine get offered, whereas there is only a diesel engine for the Ford F-450. Also, the Ford F-250 has Regular Cab, SuperCab, and Crew Cab options, as does the F-350, and the F-450 offers Regular Cab and Crew Cab models.
Are you ready to operate your work with a strong heavy-duty truck? Figure out which Ford Super Duty® to buy at our Ford dealership!